Transforming your body doesn't have to be hard
Workout videos, nutrition plan, healthy recipes, progress tracking and much more. A personalized step-by-step approach to transforming your body.
Start now for free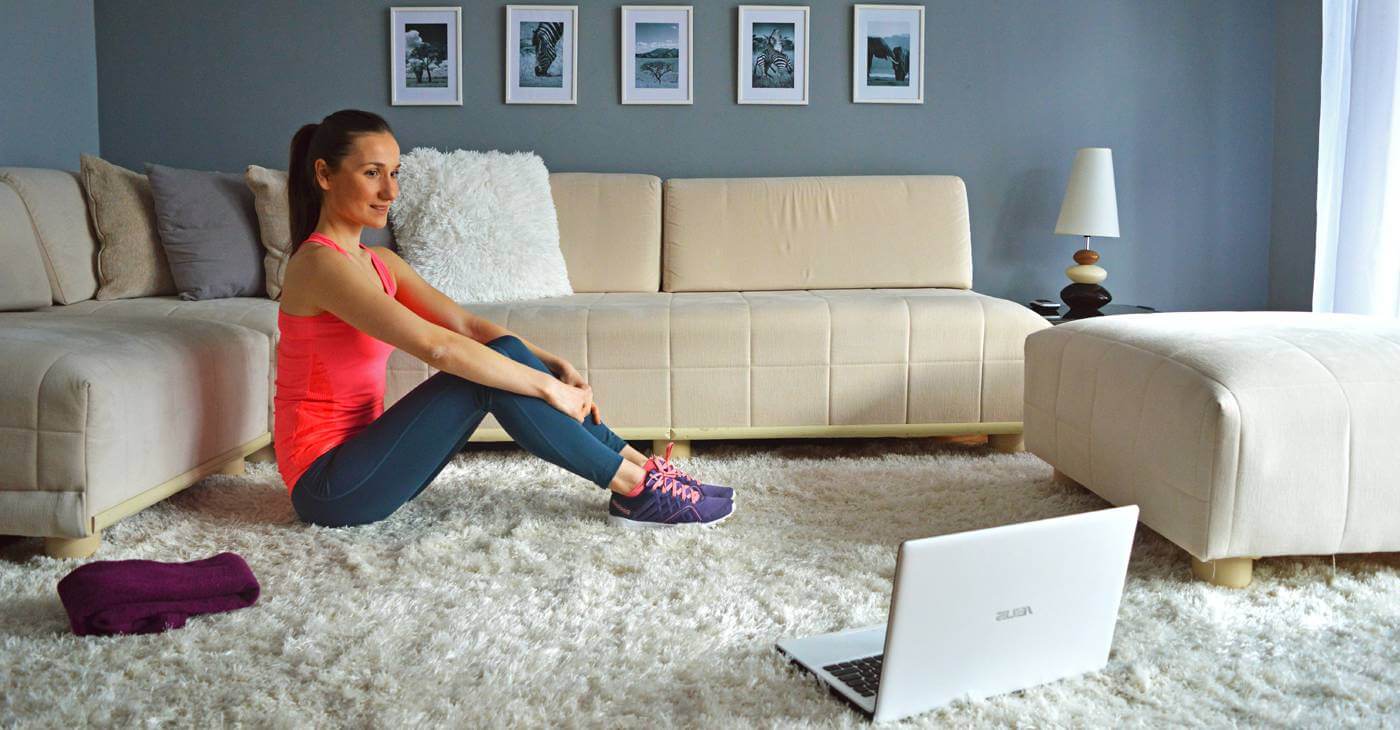 Watch the trailer and see what makes us different
Fitness Updated is the most sophisticated health and fitness platform that combines video workouts, nutrition plans, healthy recipes, custom-made calendars, and daily guidance.
You simply log in daily and we take care of everything else. With a step-by-step approach that's unique to your fitness level and goals, Fitness Updated is your completely personalized health and fitness partner.
Fitness doesn't have to be hard. The programs are based on "progression" which makes your journey easier and much more efficient.
Watch the trailer and see how this platform can forever change the way you approach fitness!
Custom-made workout program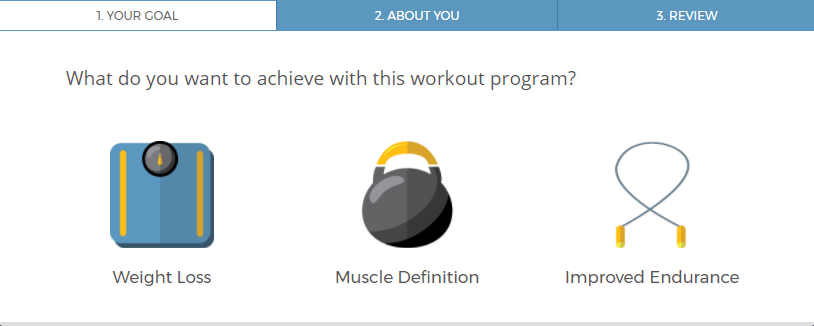 Just choose your goals and preferences, and the algorithm will create the perfect workout schedule for you.
Bad knees? Our specialized 2-week program can help you strengthen your knees and joints and prepare you for the other more demanding workout programs.
As you go along, your program asks for one-click feedback and gets continually modified as well.
Dashboard with daily workout & meal suggestions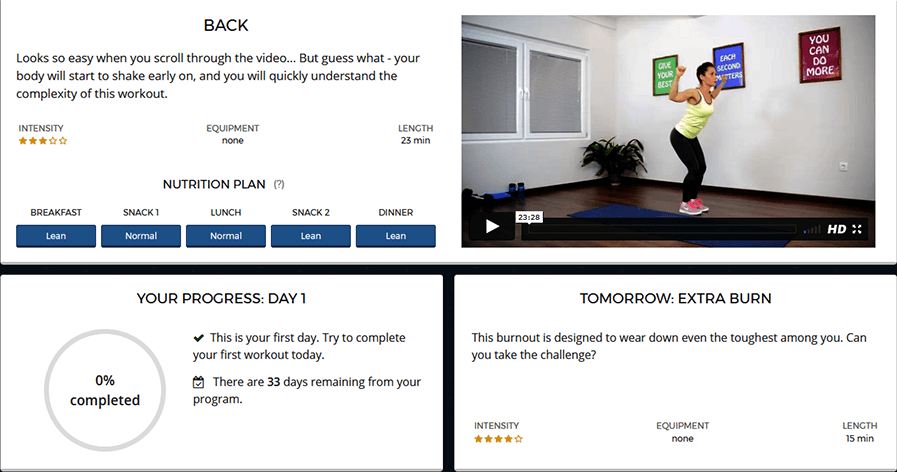 Each day a new workout video according to your calendar, plus healthy recipes to choose from. Forget about guesswork once and for all. You will know exactly what to do on any given day.
Complete workout calendar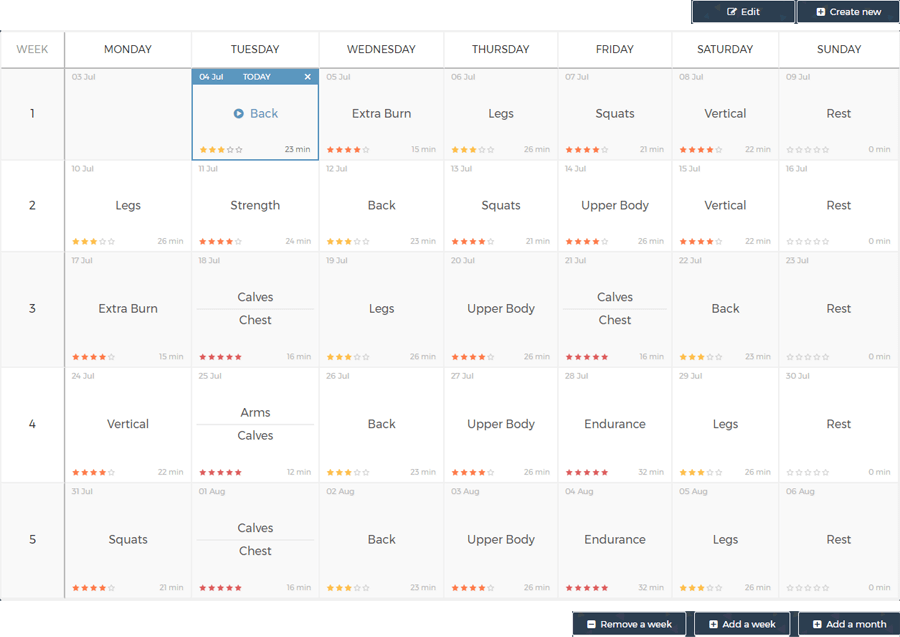 Keep track with a unique and neat calendar. Created by a smart algorithm according to your goals and preferences.
Each workout program has different length, so it's up to you to choose. Two weeks or three months, every calendar is unique and there are dozens of them.
Try selecting your goals, and see what the algorithm comes up with.
Workout Library with 19 different workouts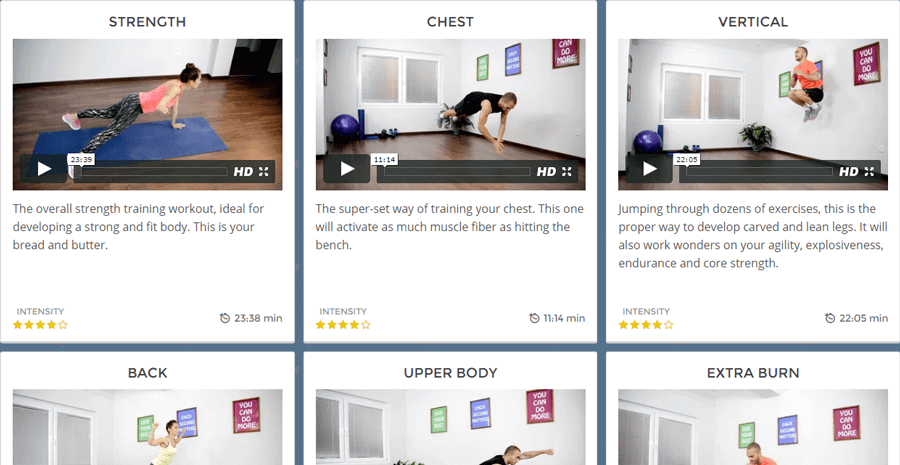 Have a library of video workouts, ready to play at any time. Short or long, easy and fun or extra challenging and intense- you will never get bored again.
Beginner or fitness veteran, there is something for everybody.
The sequences are innovative, with literally hundreds of moves, designed to get you in the best shape of your life.
Custom-made nutrition plan & dozens of recipes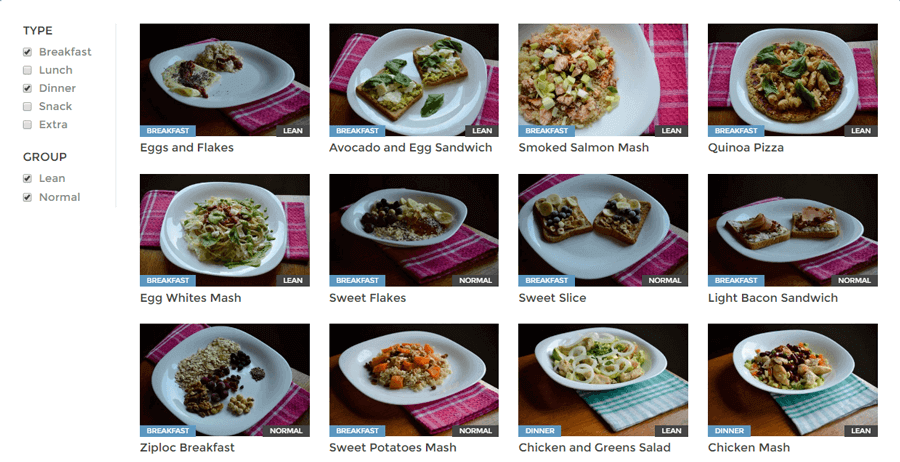 Filter recipes by type and chose what you want, or follow the special nutrition plan designed for you. As your workout program modifies on the go, so can your nutrition plan as well.
Tailored by your age, height, weight, gender and daily activity level, you can further modify it by choosing between 3 different caloric groups for each recipe. We will tell you exactly how. You'll never find anything similar.
Reviews from our users

I love it!
Created few program plans to see how accurate they get, and love how well-structured they are. Started with the workouts last week, and they are really pushing you to dig deeper. The casual don't-worry-you'll-handle-it approach is all over the platform and I love it!
Dean D.

Amazing!
On day 16 and this is the best fitness platform I've ever used. The workouts are really innovative and unlike most that I have tried. The nutrition plan makes things simple so you cannot fail. Thank you guys soo much for such an amazing platform!
Alexandra K.
Super challenging!
Determined to see how hard it can get, I made my program to be super challenging. Way tougher than I expected. Lots of agility work, and some crazy power moves. On day 5 and I can tell that my body is already changing.
Thomas J.

Great results!
Ok, so my husband and I started a program plan together and we are now well on our way. Hitting day 38 tomorrow and the results are amazing. He lost 12 pounds and I'm down by… wait for it… 14! Ta daaa! Still some more to go, but I love how easy and straightforward it is.
Kate J.

Lots of fun!
Day 14 and love the results. I'm super excited for the following week. So far it's been a lot of fun, and this whole fitness thing starts to get really addictive. The guidance is so informative and helpful I really feel on top of things.
John G.

Easy to follow!
Forgot how long it was since I actually enjoyed being committed to a workout program. Finally able to ease my way into fitness and improve from there. The workouts are fun, challenging, and the guidance keeps me motivated.
Vera D.